CHANGING LINE:



Hexagram Fifty-Two/Line Six
Nine at the top means:
Noble-hearted keeping still.
Good fortune.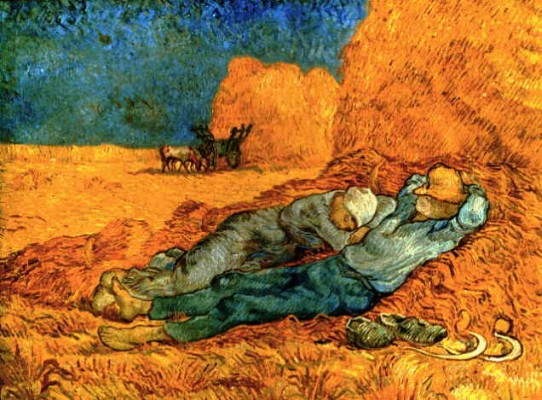 'Rest from Work' (after Millet) - Vincent van Gogh, 1890


This marks the consummation of the effort to attain tranquillity. One is at rest, not merely in a small, circumscribed way in regard to matters of detail, but one has also a general resignation in regard to life as a whole, and this confers peace and good fortune in relation to every individual matter.