CHANGING LINE:



Hexagram One/Line Three
Nine in the third place means:
All day long the superior man is creatively active.
At nightfall his mind is still beset with cares.
Danger. No blame.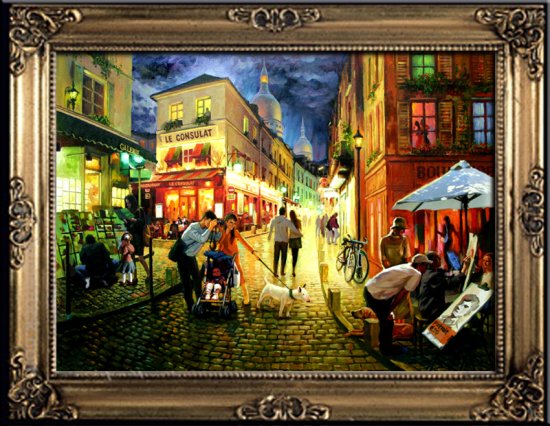 'Nightfall Montmartre' - Daniel Wall


A sphere of influence opens up for the great man. His fame begins to spread. The masses flock to him. His inner power is adequate to the increased outer activity.1 There are all sorts of things to be done, and when others are at rest in the evening, plans and anxieties press in upon him. But danger lurks here at the place of transition from lowliness to the heights. Many a great man has been ruined because the masses flocked to him and swept him into their course. Ambition has destroyed his integrity. However, true greatness is not impaired by temptations. He who remains in touch with the time that is dawning, and with its demands, is prudent enough to avoid all pitfalls, and remains blameless.


---

1. [The upper trigram is considered to be "outside," the lower "inside". This distinction underlies the constant juxtaposition of inner, mental states and external actions or events, of subjective and objective experiences. From this also arise the frequent comparisons between ability and position, form and content, outer adornment and inner worth.]